Dealing With Bowling Green Roof Problems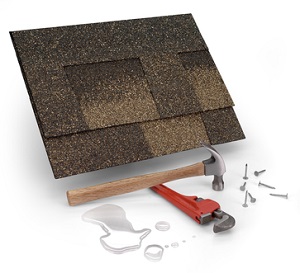 One of the last things any Bowling Green homeowner wants to deal with is roof problems. Your rooftop is the most important element of your home because it helps protect everything from the interior walls to your belongings inside right down to you and your family. Yet taking care of the need for roof repairs seems to be one of the last task homeowners want to address, or simply bother to take care of. For starters, you should be aware of the possible problems you could end up facing and what exactly to watch for.
Your Roofing Concerns
One of the biggest problems about spotting roofing problems is that you may not be able to detect them on your own. It often takes a trained and experienced professional to spot potential issues. Some of these issues can include:
Moisture and Roof Leaks – No matter what type of roof you have, roof leaks are a serious problem. There are a variety of reasons that you may face leaks; from storm damage to improper flashing installation to natural ageing. The real concern is making sure you deal with it quickly. Bowling Green roof repairs are necessary but in many cases this may also mean that it is time for replacement.
Insects and Rodents – While most people think that problems like insects impact just the foundation, this could not be further from the truth. It doesn't take much damage from carpenter ants, termites or similar pests to compromise the structural integrity of your roofing. Even if you catch it early, repairs must be made in order for you to be able to avoid replacement.
Lack of Roof Maintenance – When it comes to your rooftop, the best approach to take is proactive preventative care. This means making sure you get annual inspections and a check up following any major storm activity. Ignoring your roof will cause it to break down sooner than it should; so instead of a 20-25 year lifespan, you could be replacing it a lot sooner.
Tree limbs – People rarely realize the importance of making sure limbs are cut back. If allowed to grow without care, these limbs can tear at shingles and eventually the core of the roof itself.
Call the Pros
Smart homeowners know the importance of getting proper care and maintenance for their rooftop. This will help extend the longevity and keep your total home protected. If you are ready to help avoid having Bowling Green roof problems, call the Bowling Green roofing contractors at Absolute Quality Roofing, LLC team.

If you are looking for an experienced Bowling Green roofing contractor then please call 419-206-0045 or complete our online request form.