Professional Roof Inspection Services in Toledo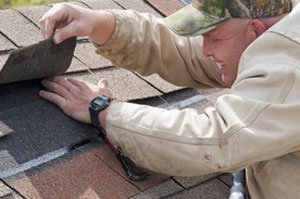 In order to properly maintain you roof, you as a Toledo property owner must remain diligent. Routine maintenance requires observation and routine repair services. The best way to ensure that your roof is properly cared for is to solicit the help of a professional roof inspection services from a licensed roofing contractor.
At Absolute Quality Roofing, our Toledo roofing contractor provide routine roof inspection services in order to help local property owners maintain their roofs. During these routine roofing inspections, we can identify weak spots and minor damage in your roof. Our professionals can repair those areas before substantial damage occurs to your property.
Our roofing inspection team is highly professional, extensively experienced, and exceptionally trained. We strictly maintain all necessary professional licenses. We are fully insured. As such, Toledo residents can feel completely confident that we will expertly perform our roof inspections.
Call us today if you need to hire a professional roofer to conduct roofing inspections for your commercial or residential property. Our staff is always happy to answer any questions you may have about our roof inspection services. We would be excited to schedule your roof inspection appointment today.
When to Get Roof Inspection Services in Toledo
Your roofing system is constantly exposed to adverse weather conditions. As such, it is subject to constant wind, rain, and temperature variance damage. These forces lead to persistent erosion damage that occurs slowly yet incessantly.
In order to monitor this constant damage, it is recommended that you conduct by yearly inspections yourself. It is also highly recommended that you hire professional roofing contractors to conduct roofing inspections at least once every three years.
Benefits of Routing Roof Inspection Services in Toledo
Routine roof inspection services result in substantial monetary savings over the short and long term. First off, by conducting routine roof inspections, you identify problem areas in your roof early on. Our professional roof repair contractors can repair these minor problems cheaply and effectively.
By identifing the minor problems early, you seal leaks in your roofing membrane before substantial damage can occur. Thus, routine roof inspections save you money by preventing more expensive roof and property repair costs. In addition, sealing these leaks also improves the energy efficiency of your home by preventing heat transfer. As such, roof inspection services can result in large present monetary benefits.
In the long run, by properly maintaining your roof through periodic inspections, you postpone the need for complete roof replacement. A roof replacement project is an expensive reinvestment into your Toledo property. It is important to obtain routine roof inspection services and repair in order to delay the inevitable need of complete replacement. As such, roof inspections save you money throughout the life of your home.
Providing Roof Inspection Services to the Following Areas
Toledo, OH
Bowling Green, OH
Perrysburg, OH
Findlay, OH
Fremont, OH
Maumee, OH
Sylvania, OH
Oregon, OH
Fostoria, OH
Expert Roof Service for Home & Business Owners in Ohio
Roof Repairs
Roof Inspections
Roof Replacement
Asphalt Shingles
Skylights
Gutters
Ice Dam Prevention
Commercial Roofing
Recent Articles
3 Important Reasons To Have Your Roof Inspected This Fall
Now that fall is finally here, it means that it's time to start ensuring your home is prepared for winter. While it is important to get out and enjoy everything the fall season has to offer, fall isn't the time to forget about upkeep around your home, otherwise you could wind up paying for it in the coming months as winter bares its teeth ...
---
---
If you are looking for roof inspection services in Toledo then please call 419-206-0045 or complete our online request form.