Fremont Professional Roofers Servicing Commercial and Residential Properties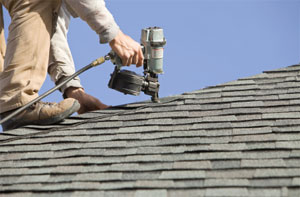 At Absolute Quality Roofing, we have the knowledge, skill, and expertise to service all of your commercial or residential roofing needs. Our Fremont roofing contractors have over forty years of combined experience in the building, construction, and roofing industry. During this time, we have developed a vast amount of technical proficiency and experience. As such, we have the capability to provide the highest quality roofing services in Fremont.
When you trust your property with our professional roofers, you can feel confident that the job will be completed efficiently and expertly. All of our contractors are professionally trained and licensed. We maintain trade related insurance. Our combination of professionalism, training, and skill ensures that you receive the highest quality and most reliable roofing services possible.
Our expert roofing contractors have the skill set necessary to handle all commercial and residential roofing jobs. From installation to replacement, we provide services that ensure that your property is protected. In addition to our roof repair and maintenance services, we also provide gutter and skylight services as well.
Call us today if you need any roof repair, maintenance, or installation services. Our contractors are here to help you in any way that we can. Our staff is happy to answer any questions you have about our wide range of roofing services. We can schedule your appointment today.
Fremont Roof Repairs
The need for roofing repairs generally comes about in two different ways. First, substantial roof damage can occur during a severe weather event. In this instance, it is absolutely imperative to hire a professional roofer to repair the damage as quickly as possible. Second, roof damage occurs through erosive forces subtly throughout the life of your roof. This damage must be identified in order to prevent significant damage to your property.
Our Fremont roofing contractors have the ability to repair each type of roofing damage quickly and effectively. After our professional roof repair services, you can feel confident that your home or business has the protection it deserves from adverse weather conditions.
Fremont Roofing Installations and Replacement
In addition to our roofing repair services, our Fremont roofers are also extremely adept at extensive jobs like complete roofing installation and replacements. Our contractors take pride in their work. We hold ourselves to an extremely high standard of excellence.
We judge our roofing installation and replacement services by two factors. First, these services should beautify the exterior of your property. Second, the installation should be conducted in a fashion that minimizes maintenance and extends service life. By focusing on these two aspects, our professional roofing contractor can guarantee you that you will receive the highest quality roofing installation or replacement services possible.
Expert Fremont Roofing Contractor Services
Providing Roofing Services to the Following Areas
Toledo, OH
Bowling Green, OH
Perrysburg, OH
Findlay, OH
Fremont, OH
Maumee, OH
Sylvania, OH
Oregon, OH
Fostoria, OH
If you are looking for an experienced Fremont roofing contractor then please call 419-206-0045 or complete our online request form.