Preeminent Commercial and Residential Roofing Contractors in Sylvania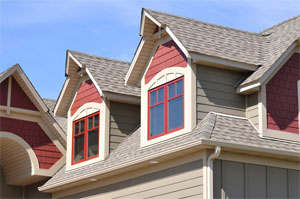 At Absolute Quality Roofing, we understand the important of your Sylvania homes and businesses. You and your family rely on your residence for comfort and security. You, your family, and your employees depend on your business property for their livelihoods. Both of these immensely important properties are substantial investments that must be protected. Your commercial and residential roofing systems are integral in protecting these valuable properties.
Our Sylvania roofing contractors are honored that local residents trust us to perform services on these most important properties. In all of our roofing services, we strive to honor that trust by putting our best effort forward each and every time. Our main goal is to maximize customer satisfaction. We accomplish this task by having the proficiency to handle all roofing related projects from installation to repair and replacement.
At Absolute Quality Roofing, we strictly maintain all required professional licenses and necessary insurance. Our professional roofing contractors have over forty years of combined experience in the construction and roofing industry. Our vast experience and professional credentials ensure that we will get the job done right the first time.
Call us today if you need the services of a professional roofing contractor in Sylvania. Our staff is always happy to answer any questions that you have about our wide range of roofing services. We will excitedly schedule your appointment today.
Sylvania Roofing Repairs
At Absolute Quality Roofing, our professional roof repair contractors have the skill, knowledge, and experience necessary to repair all manners of residential or commercial roof damage. We are adept at working with every kind of conventional roofing materials including asphalt shingles. Whether your roofing system has been damaged in a severe weather event or over the natural passage of time, our team can provide solutions that will restore your Sylvania roof to optimal protective form.
Sylvania Roofing Inspections
In order to ensure that your Sylvania property is properly protected, we recommend that property owners have their roofs professionally inspected at least once every three years. During one of these routine inspections, our roofers will thoroughly examine your entire roofing system. We will be able to identify and repair non-apparent roofing damage before problems have time to be exacerbated.
Sylvania Roofing Replacement and Installation
At Absolute Quality Roofing, we are proud of the fact that we can handle the most extensive roofing tasks. If you are in need of a new roof, we can install or replace a roofing system at your commercial or residential property. In these projects, we strive to beautify the exterior of your Sylvania property while providing it with the highest level of long-lasting protection.
Expert Sylvania Roofing Contractor Services
Providing Roofing Services to the Following Areas
Toledo, OH
Bowling Green, OH
Perrysburg, OH
Findlay, OH
Fremont, OH
Maumee, OH
Sylvania, OH
Oregon, OH
Fostoria, OH
If you are looking for an experienced Sylvania roofing contractor then please call 419-206-0045 or complete our online request form.