Perrysburg Licensed and Insured Roofing Contractors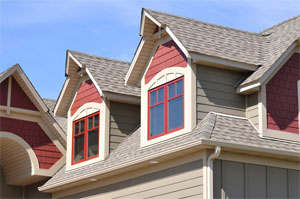 At Absolute Quality Roofing, our professional roofing contractors have over forty years of combined building and construction experience. During this time, we have developed the skills, knowledge, and expertise necessary to provide Perrysburg residents with the highest quality roofing services. Our professional roofers take an immense amount of pride in their work. This pride resounds throughout all of our expertly performed roofing services.
Our Perrysburg roofers have the requisite skills to perform all manners of roofing services. We are adept at roofing installation and replacement. We are vastly experienced with roofing repair and maintenance. Our professionals provide for all of your above-head needs, including ice dam prevention, skylight installation, and gutter maintenance and repair. We service both commercial and residential properties.
Call us today if you need to hire a professional roofing contractor in Perrysburg. Our staff would be happy to provide further information about our wide range of roofing services. We are here to answer any questions you may have and to help in any way that we can. We can set up your appointment today.
Perrysburg Roofing Inspection Services
Your Perrysburg roof is constantly exposed to the elements. Its prime functional task is to protect the interior of your home from the destructive forces of these adverse weather conditions. Because your roof is constantly combating moisture, wind, and changing temperature, your roof will inevitably begin to degrade.
Unfortunately, because roofs generally deteriorate in a slow and steady fashion, permeations in the protective barrier can develop in a fashion that does not make them readily identifiable to the untrained eye. By the time roof damage becomes apparent, the leak in your roof probably has existed for months.
In order to identify non-apparent roof damage, it is recommended that you have your roof inspected at least once every three years. Our professional roofers have the experience necessary to identify and to rectify minor roof deterioration before the problem becomes exacerbated. In the end, our roof inspection services will extend the life of your Perrysburg roof and maximize the protection that it provides.
Perrysburg Roof Installation and Replacement
When our roofing contractors conduct an extensive job such as an installation or replacement, we apply a meticulous attention to detail in order to ensure that everything done in the best fashion. We understand that these services are a substantial investment that should stand the test of time. Our roofing contractors have two goals in these jobs: (1) to beautify the exterior of your Perrysburg property and (2) to provide your property with the best and longest-lasting protection possible.
By focusing on these two goals, we can guarantee that we are providing you with the highest quality services possible. You and your family will enjoy the benefits of our expertly performed roofing services for years to come.
Expert Perrysburg Roofing Contractor Services
Providing Roofing Services to the Following Areas
Toledo, OH
Bowling Green, OH
Perrysburg, OH
Findlay, OH
Fremont, OH
Maumee, OH
Sylvania, OH
Oregon, OH
Fostoria, OH
If you are looking for an experienced Perrysburg roofing contractor then please call 419-206-0045 or complete our online request form.