Highly Experienced and Professional Roofing Contractors in Oregon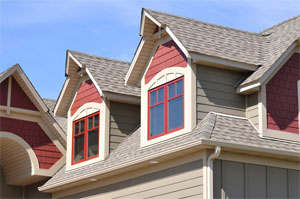 At Absolute Quality Roofing, our professional roofing contractors have over forty years of combined experience serving the Oregon community. We are proud to provide the highest quality roofing services in the area. We serve both residential and commercial roofing needs. Our expert roofers have the skill to service all of your roofing needs.
Our Oregon roofing contractors all strictly maintain all required professional licenses. We also are fully ensured, so that you can feel comfortable that your property will be properly cared for. At Absolute Quality Roofing, our professional contractors take an immense amount of pride in their work. We hold ourselves to an extremely high standard of excellence. This excellence can be seen in every project that we have completed.
At Absolute Quality Roofing, our roofing professionals are adept at servicing commercial and residential roofs at all stages of their services lives. We are the premier roofing installation team in Oregon. During the life of your roof, we provide expert roofing inspection and repair services. When the time comes, our team has the proficiency to handle the most extensive roof repair tasks. The only constant in all our work is our goal of maximizing customer satisfaction.
Call us today if you need to hire a professional roofing contractor in Oregon. Our professional staff is always happy to help in any way that we can. We are happy to answer any questions you may have about our wide range of services. We would be glad to schedule your appointment today.
Roofing Inspections in Oregon
Because your Oregon roof is constantly subjected to adverse weather conditions, it will inevitably break down at some point. Even when weather seams placid, your roof is being subjected to elemental deterioration. Because the roof-wear process is so subtle and slow, significant roofing problems can develop before they are visually apparent to Oregon property owners.
At Absolute Quality Roofing, we seek to help you properly maintain your roof through our professional roofing inspection services. During these inspections, we will look for the tell tale signs of roof deterioration. In this way, we can identify non-apparent roofing damage. We can repair this damage quickly and easily before it is exacerbated, needing more costly repairs.
Gutter Services in Oregon
People often disregard the important of routine gutter maintenance. Your Oregon gutters serve a vitally important function. If these systems are broken or overflowing, your roof, siding, landscaping, and foundation can all be subject to significant water damage. At Absolute Quality Roofing, our roofing professionals have the ability to clean, repair, and replace gutter systems. After our gutter services, we guarantee that water will properly and safely flow from your roof to the ground.
Expert Oregon Roofing Contractor Services
Providing Roofing Services to the Following Areas
Toledo, OH
Bowling Green, OH
Perrysburg, OH
Findlay, OH
Fremont, OH
Maumee, OH
Sylvania, OH
Oregon, OH
Fostoria, OH
If you are looking for an experienced Oregon roofing contractor then please call 419-206-0045 or complete our online request form.