Bowling Green Expert and Professional Roofers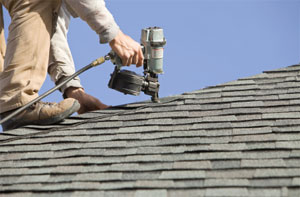 The roof of your home or business in Bowling Green is the first line of defense your property has against inclement weather. It is absolutely imperative that your commercial or residential roof remain in top condition. Over time, your roof will inevitably begin to degrade. When roof deterioration occurs, it is essential to have a roofing contractor on call to repair damage quickly.
At Absolute Quality Roofing, our professional roofers have developed an immense skill set over the years. Our expert contractors have over forty years of combined experience. Our knowledge and expertise allows us to provide the highest quality roofing installation, repair, maintenance, and replacement services to Bowling Green residents.
Each of our Bowling Green roofing contractor is professionally trained and licensed. We maintain all necessary insurance. Because of our professionalism and experience, Bowling Green residents can rest assured knowing that they trusted their properties with the right team. We guarantee that we will get the job done correctly the first time around and that you and your family will be completely satisfied with our expertly performed roofing services.
Call us today if you need to hire a professional roofer in Bowling Green. Our staff is happy to help you in any way that we can. We would love to answer any questions that you may have and to schedule an appointment for you today.
Bowling Green Roofing Services
At Absolute Quality Roofing, we have the skill, knowledge, and methods necessary to perform all manners of roofing services. Whether you own a commercial or residential property with sloped or flat roofing, our contractors can handle the job.
Bowling Green Roofing Maintenance
Our Bowling Green roofing contractors adhere to the adage that an ounce of prevention is worth a pound of cure. When it comes to roofing maintenance, it is always best to conduct roof repairs when the damage is minor and slight. If roof problems are left to persist, they can rapidly become substantial property threatening damage.
In order to identify roof damage early, it is recommended that you have your roof inspected by a professional roofer at least once every three years. Our roofing inspection team can identify minor non-apparent damage before it develops to an extent that would require costly repairs. By repairing the problem early on, we help you in multiple ways.
First, we enhance to protection that your roof provides to your Bowling Green property. Second, we save you money by mitigating the change of substantial repair cost. Thirdly, we save you money by extending the service life of your commercial or residential roof.
Expert Bowling Green Roofing Contractor Services
Providing Roofing Services to the Following Areas
Toledo, OH
Bowling Green, OH
Perrysburg, OH
Findlay, OH
Fremont, OH
Maumee, OH
Sylvania, OH
Oregon, OH
Fostoria, OH
If you are looking for an experienced Bowling Green roofing contractor then please call 419-206-0045 or complete our online request form.