3 Summer Roofing Maintenance Tips You Need To Know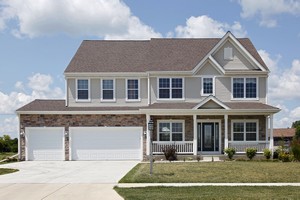 With summer finally here, it can be the perfect time of year to complete any required Toledo roofing work that you might have been putting off over the last couple months. With the weather finally warming up a bit, and the busy spring roofing season falling off a bit, now is the time to make the call and get the work done that you might have needed, but just couldn't get scheduled any time in the past couple of months. Spring and early summer are when most homeowners discover any issues that might be hindering their roofs from performing the way they should be, but sometimes these damages might not be readily apparent. This is precisely why you should take the time this summer, and make sure that your roof is getting the maintenance it needs to stay in the best shape possible. To help you in this endeavor, our team of professionals here at Absolute Quality Roofing have taken the time to put together this short list outlining several essential maintenance tips you can follow to ensure your roof stays in good shape this coming summer.
Check For Signs Of Damage Around Your Home
The first step to solving any problem is to identify what that problems is exactly. You would probably be astounded at the number of homeowners who just don't notice an issue with their roof until the problem starts to seriously affect the interior of their home. Broken shingles, cracks in your gutters, and any number of other issues can cause serious problems in a very short amount of time, including flooding your home with water. One of the best things you can do when starting your summer is to give your roof a thorough examination, or to have a professional come out and do so. With this inspection, you can identify any issues in your roof and have them addressed before they cause further issues.
Clean Your Gutters & Drains
With the warmer weather coming in, we can all start to expect the summer showers that come with it. With that excess water coming in, it is important to make sure that your gutters and drains are free of debris and in good condition, otherwise you could have water start pooling on your rooftop or draining down into your home's foundation. Both of these outcomes can lead to serious water and structural damage to your home, so taking the time now to ensure that water has a safe path off of your roof and away from the base of your home is a worthwhile investment. This is also a great time to look for shingle materials in your gutters, which could be an indication of more serious roofing issues that need to be fixed promptly.
Check Your Home's Ventilation
Making sure that your home is properly ventilated is absolutely essential to protecting your Toledo roof and making sure that you don't pay a fortune in monthly cooling bills this summer. One of the best ways to get an accurate assessment of your ventilation system is to analyze your cooling bills on a month to month basis and look for any significant increases. Rising costs could indicate that your ventilation system isn't working efficiently, or that you might have issues with your home's insulation. Ensuring that your ventilation and your home's insulation are in good shape can save you a great deal of money over the coming months on cooling costs.
If you are looking for a roof maintenance service from our professional roofing contractor in Toledo, give us a call today at 419-206-0045 or complete our online request form.